The Necklace Kit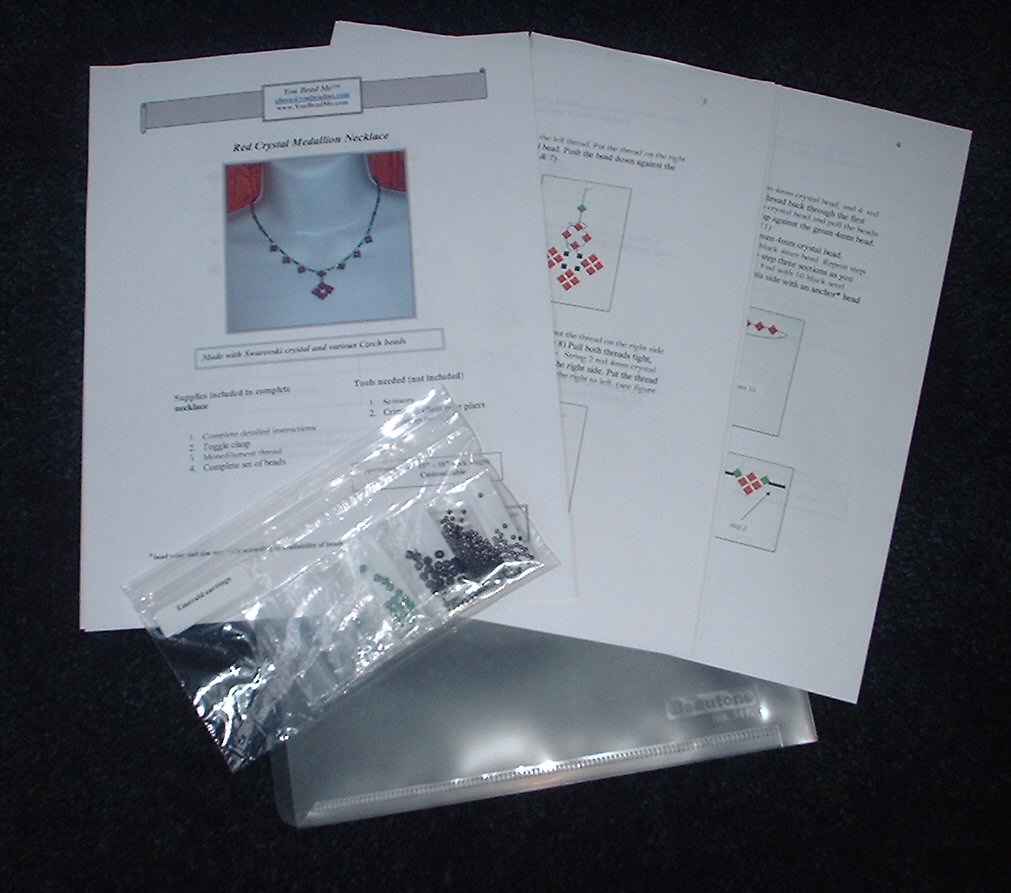 click picture for larger view
Kit comes complete with easy to undersatnd directions and very detailed diagrams. Included are all the beads, thread, and findings needed to complete one necklace.
They are made with Swarovski crystal, czech crystal, and various other beads.
The necklace kits take approximately one to two hours to complete. No prior beading experience is needed.
click pictures for larger view
Necklace Kit

Blue crystal necklace made with Swarovski and Czech crystal. Easy to follow directions and diagrams for the beginning beader.

Cat.No: NK135 Kit Price: $18.00
---
Necklace Kit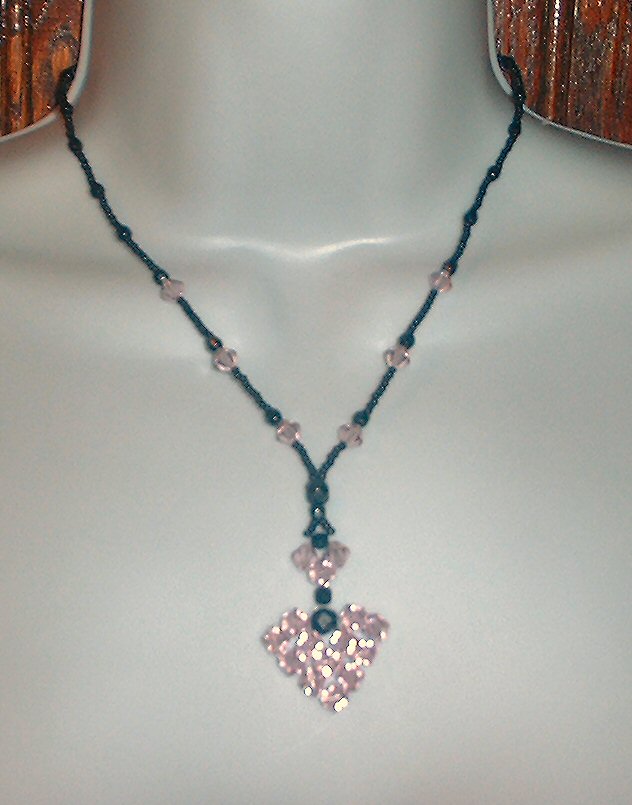 Amethyst heart crystal necklace made with Swarovski and Czech crystal. Easy to follow directions and diagrams for the beginning beader.

Cat.No: Nk159 Price: $20.00
---
Necklace Kit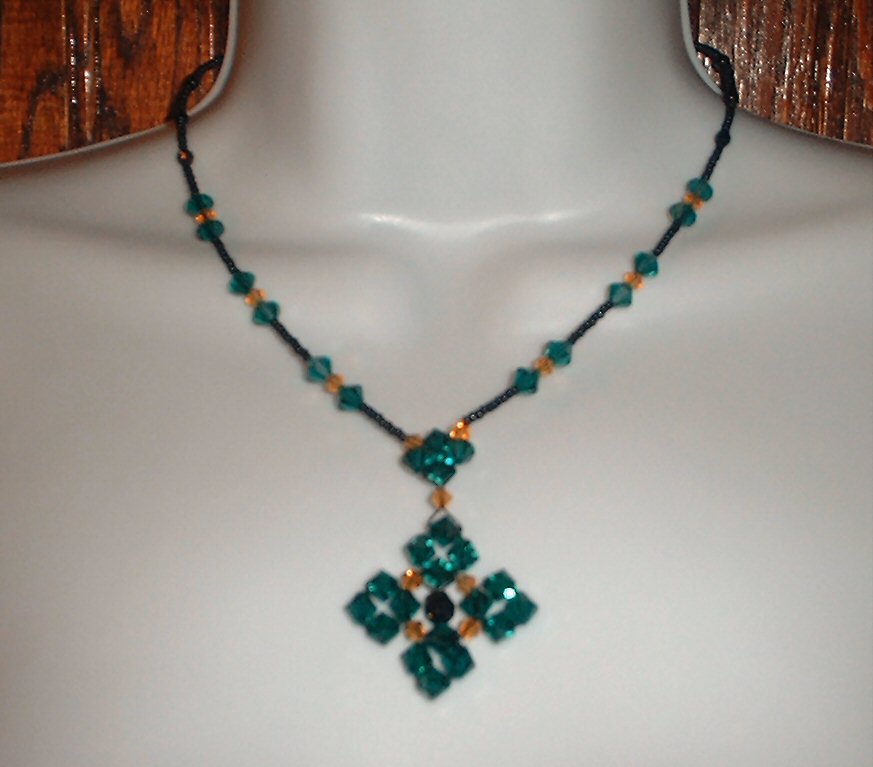 Green gothic cross crystal necklace made with Swarovski and Czech crystal. Easy to follow directions and diagrams for the beginning beader.

Cat.No: NK193 Kit Price: $25.00
---
Necklace Kit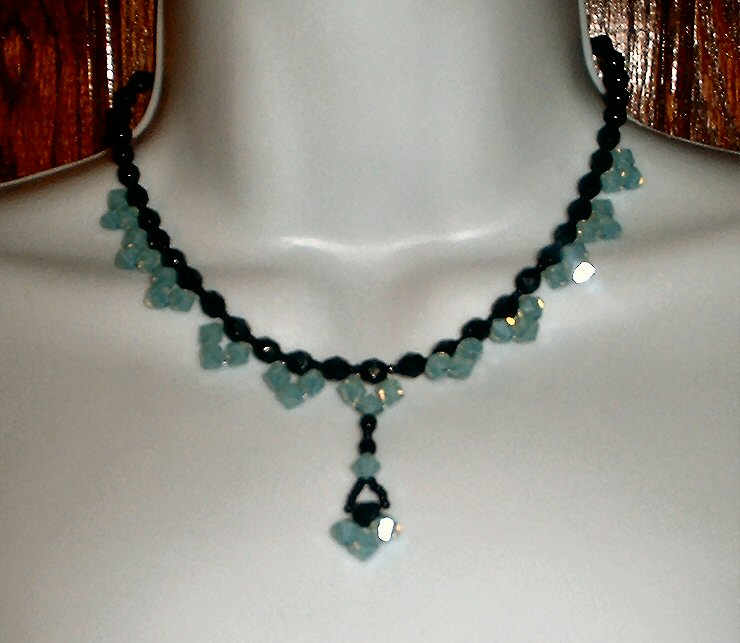 Blue opal crystal necklace made with Swarovski and Czech crystal. Easy to follow directions and diagrams for the beginning beader.

Cat.No: NK146 Kit Price: $25.00
---
Necklace Kit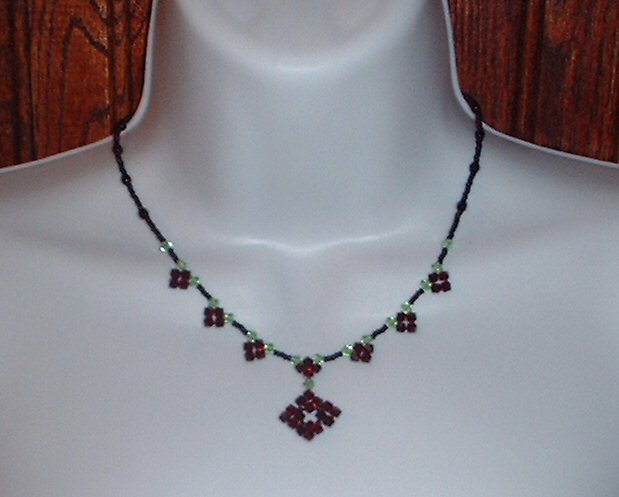 Red garnet crystal necklace made with Swarovski and Czech crystal. Easy to follow directions and diagrams for the beginning beader.

Cat.No: NK168 Kit Price: $25.00
---
Necklace Kit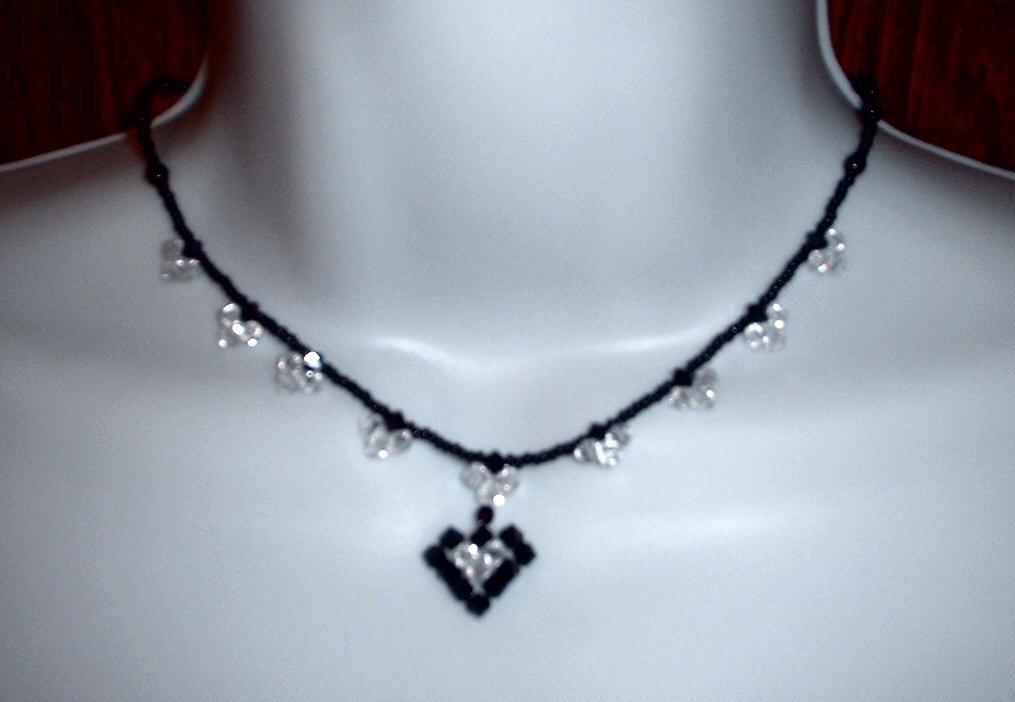 Black with clear heart crystal necklace made with Swarovski and Czech crystal. Easy to follow directions and diagrams for the beginning beader.

Cat.No: NK175 Kit Price: $18.00
---
Necklace Kit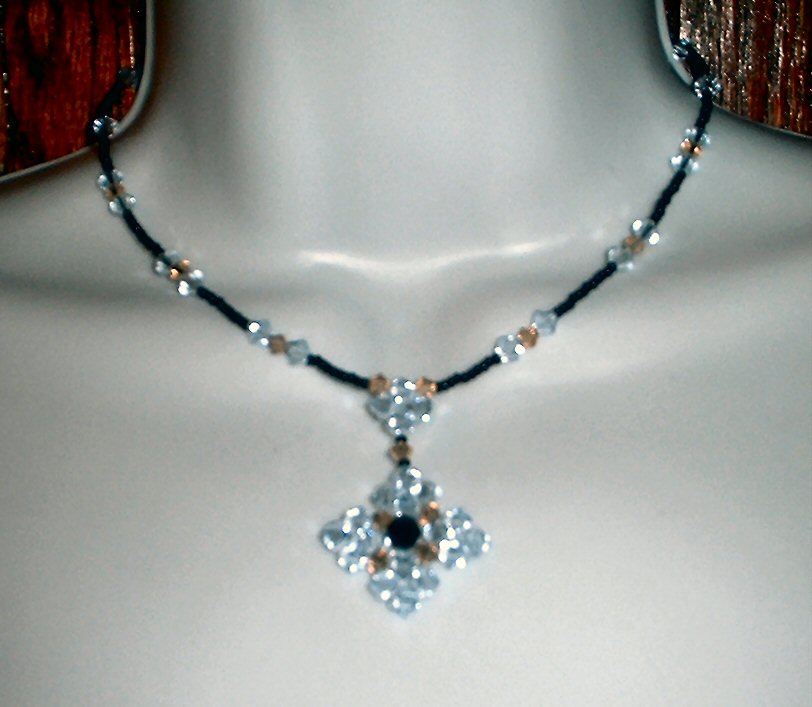 Blue gothic cross crystal necklace made with Swarovski and Czech crystal. Easy to follow directions and diagrams for the beginning beader.

Cat.No: NK182 Kit Price: $25.00
---